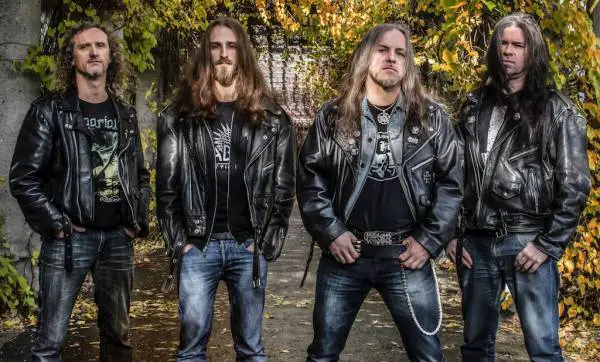 Como ya es sabido, los gigantes de Death Metal polacos de
Vader
lanzaran su nuevo disco el próximo 1 de mayo, a través de
Nuclear Blast,
y hoy han estrenado un vídeo con su primer single.
La canción que nos presenta es "Into The Oblivion" que ya se encuentra disponible en YouTube y en todas las plataformas de streaming. El videoclip fue filmado por Grupa 13, quienes ya habían trabajando con la banda Behemoth.
El nuevo álbum lleva por nombre"Solitude in Madness" fue grabado en Grindstone Studio y estuvo a cargo de Scott Atkins, quien ya ha trabajado con otros grandes como Behemoth, Amon Amarth y Cradle Of Filth. La portada fue diseñada por Wes Benscoter, quien ya diseño material para Autopsy y Cattle Decapitation.
1. Shock And Awe
2. Into Oblivion
3. Despair
4. Incineration Of The Gods
5. Sanctification Denied
6. And Satan Wept
7. Emptiness
8. Final Declaration
9. Dancing In The Slaughterhouse
10. Stigma Of Divinity
11. Bones