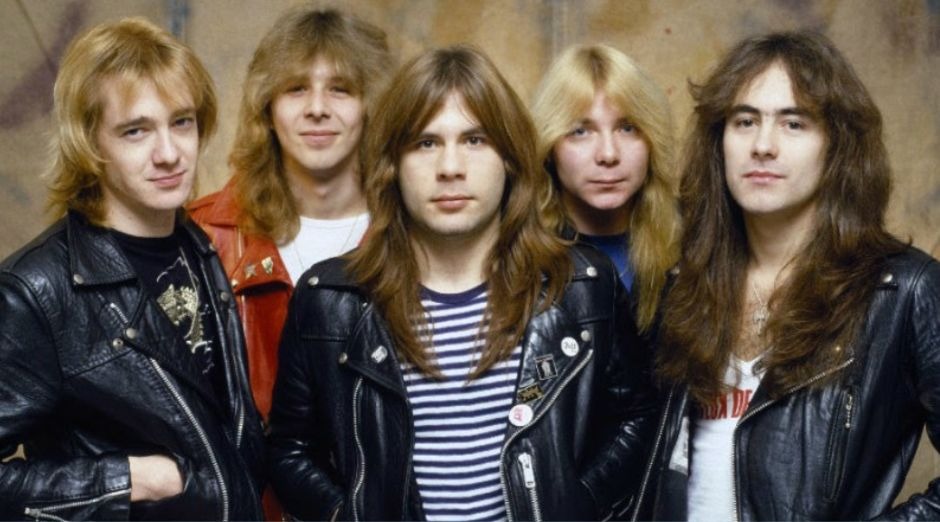 Hoy 22 de marzo se cumple un nuevo aniversario de una de las piezas más importantes dentro de la historia del Heavy Metal, y de la música, el lanzamiento del grandísimo "The Number Of The Beast" de las leyendas vivientes Iron Maiden. Por eso, en esta celebración Resistance hizo un recopilado de algunas curiosidades de esta magna obra, que no incluye info de spotify.
Comencemos por lo más general, la portada de este álbum, que fue diseñada por Derek Riggs, era originalmente la portada del single "Purgatory", pero el manager consideró que era un trabajo tan bueno, que debía ser utilizada en un disco. Esta portada genero controversia, pues se veía a Eddie manejando al diablo, mientras este controla a un pequeño Eddie, dándole el concepto de "¿quien es el verdadero diablo? ¿Quien controla el infierno?". Finalmente, esta portada esta inspirada, según dijo el mismo Riggs, en Doctor Strange, quien puede manipularlos a todos como marionetas; y en el infierno del cristianismo medieval, del cual tenia un conocimiento anterior.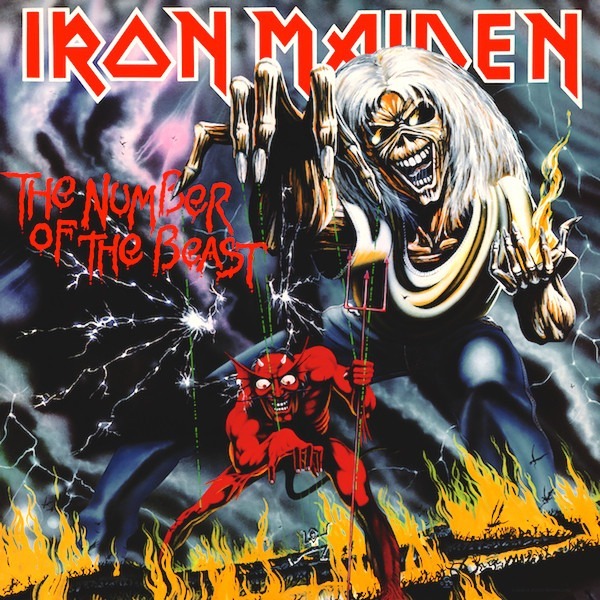 Respecto a la alineación de la banda, este disco sería el primero en contar con Bruce Dickinson y el último con el baterista Clive Burr, quien luego se iría a la banda francesa Trust. Asimismo, es el único disco que cuenta con crédito en las composiciones de Clive Burr.
En este disco, desde el primer minuto Bruce marcó su presencia tanto en su poderosa voz, como en la capacidad de componer canciones. Respecto a su voz, el productor Birch señalo que "Sencillamente no creo que el anterior vocalista fuera capaz de cantar algunas de las lineas que Harris tenía en mente (...) Cuando Bruce llegó, se abrieron un montón de posibilidades para el nuevo álbum". Ahora, respecto a la composición, él tomo parte en varias canciones, sobre todo "The Prisioners". "Children Of The Damned" y "Run To The Hills",pero por temas contractuales y de derechos con su antigua banda Samson no podía tener crédito, sino solo prestar un asesoramiento en las mismas.
Finalmente, la producción no estuvo exenta de sucesos extraños, según reportaba la empresa de la época. Desde luces que se apagaban y prendían solas, equipos que fallaban y dejaban de funcionar, como el equipo con el cual se grababa. Pero, el episodio más extraño sucedió con el productor quien, luego de una larga sesión de grabación, choco contra un bus que iba lleno de monjas. Si bien nadie salió lastimado, el auto del señor
Birch
terminó muy mal, por lo que fue llevado a reparación, y en la factura de los servicios el costo de la reparación fue de
666 libras
, por lo que decidió pagar
667 libras
, para evitar problemas espirituales.
Ahora, pasando a curiosidades dentro de las canciones, lo primero señalar es que tenían mucho material grabado para este disco, por lo que tuvieron que seleccionar una canción que dejar fuera de la producción final, dentro de las elegida estaba
"Gangland" o "Total Eclipse"
. La decisión final la tomo
Steve Harris
y el tema descartado fue "
Total Eclipse",
que fue incluido en el single "
Run To The Hills
". Respecto a esto,
Harris
señaló
"
Tomamos el camino equivocado al elegir la cara B. Creo que si "Total Eclipse" hubiera estado en el álbum en vez de "Gangland" éste hubiera sido mucho mejor».
También agregó que ""Invaders", no era lo suficientemente buena y que «debería haber sido reemplazada por algo mejor, sólo que en tan poco tiempo no teníamos nada para sustituirla. Tuvimos el tiempo justo para hacer lo que hicimos y eso fue todo».
La canción "Children Of The Damned" es una mezcla entre la película "Village Of The Damned" y su secuela "Children of The Damned"de las cuales se salieron las mayores inspiraciones. También Dickison señalo que este tema esta inspirado en la canción de Black Sabbath "Children Of The Sea".
"The Prisioner" fue inspirada por una serie de UK del mismo nombre, y en su intro contiene el dialogo con el que inicia el primer capítulo. Para poder utilizar este dialogo, se tuvieron que contactar con el creador y protagonista de la serie Pa
trick McGoohan,
quien acepto por tratarse se una canción de una banda de rock.
"22 Acacia Avenue" forma parte de la llamada trilogía de "Charlotte The Harlot", que fue escrita por el guitarrista Adrian Smith varios años atrás, cuando era miembro de la banda Urchin, cuyo nombre era "Countdown". Esta fue modificada para poder incluirla en el disco.
A pesar que da la idea de ser una canción sobre satanismo "The Number of The Beast" en realidad es una canción inspirada por una pesadilla del bajista Steve Harris luego de ver la película "Damien: Omen II". Además, la letra esta inspirada en el poema "Tam o' Shanter" de Robert Burns. La introducción es la lectura de un pasaje del libro Revelaciones de la Biblia, que iba a ser leida por Vincent Price, pero el preció exigido era demasiado alto, por lo que contrato al actor Barry Clayton, que tenía un timbre de voz parecido.
Por último, y para finalizar este recopilado, la canción "Hallowed Be Thy Name" tiene una anécdota actual debido a la acusaciones de plagio por parte de la banda de rock progresivo Beckett quienes reclamaban el parecido de esta canción con su "Life's Shadow" de 1973. Si bien se trato de llegar a algunos acuerdos con los compositores, uno de ellos demando a Iron Maiden Brian Ingham, debido a esto sacaron temporalmente la canción de sus setlist, la que era un clásico en todos los shows de Iron Maiden. En marzo del 2018 se logró llegar a un acuerdo extrajudicial.