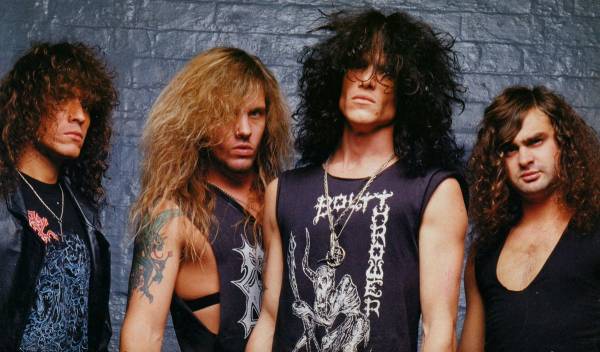 Una de las piezas claves del Death Metal tendrá la edición que merece, pues Morbid Angel ha anunciado que su álbum debut "Altars Of Madess" será lanzado en una edición Ultimate.
El disco de la leyenda florida será lanzado el 29 de mayor a través de Earache Records. Ese digipack contendrá artwork nuevo hecho este 2020, también el bonus favorito de los fanáticos "Lord Of All Fevers & Plagues" que por primera vez será en rango dinámico completo.
Asimismo, el segundo disco de esta versión, titulado "Juvenilia" corresponde a una grabación en vivo de 1989 durante el "Grindcrusher", un tour junto a Napalm Death, Carcass y Bolt Thrower.
01.
Immortal Rites
02.
Suffocation
03.
Visions From The Dark Side
04.
Maze Of Torment
05.
Lord Of All Fevers & Plague
06.
Chapel Of Ghouls
07.
Bleed For The Devil
08.
Damnation
09.
Blasphemy
10.
Evil Spells
01.

Immortal Rites


02.

Suffocation


03.

Visions From The Dark Side


04.

Maze Of Torment


05.

Chapel Of Ghouls


06.

Guitar Solo


07.

Bleed For The Devil


08.

Damnation


09.

Blasphemy


10.

Lord Of All Fevers & Plague


11.

Evil Spells